Tallinn, Estonia Travel Guide for Digital Nomads
Estonia, particularly its capital city Tallinn, has become a hotspot for digital nomads worldwide. With a seamless blend of medieval architecture and cutting-edge digital infrastructure, Tallinn offers a unique atmosphere that combines old-world charm with a forward-thinking mindset. In this guide, we'll dive into what makes Tallinn an exciting choice for digital nomads.
Internet Infrastructure

Tallinn boasts one of the best internet infrastructures globally, making it a haven for digital nomads. Estonia has the highest number of startups per capita in Europe, a testament to its robust digital economy. There's free Wi-Fi in virtually every corner of the city, from parks and buses to cafes and public spaces. Whether you're a web developer, writer, or online entrepreneur, you'll appreciate the city's ultra-fast, reliable internet connection.
Workspaces

The city offers a range of workspaces to suit different needs. For those who prefer coworking, spaces such as Lift99, SpringHub, and Tehnopol provide not just high-speed internet and comfortable work areas, but also opportunities for networking and collaboration. Libraries like the National Library of Estonia offer quiet environments for focused work. Cafes with strong Wi-Fi and great coffee, like Café Klaus or Must Puudel, are dotted around the city, perfect for casual work sessions.
Cost of Living

Compared to other European cities, Tallinn offers a relatively affordable cost of living without sacrificing quality of life. The cost of accommodation varies, with options from budget-friendly hostels to serviced apartments. Groceries are reasonably priced, and there are plenty of local markets for fresh produce. While dining out can be more expensive, there are numerous affordable eateries serving delicious local and international cuisine.
Leisure and Entertainment

In your downtime, Tallinn offers a wealth of options. Immerse yourself in history with a walk through the UNESCO World Heritage-listed Old Town, where medieval architecture meets vibrant café culture. Visit Kadriorg Palace, a grand, baroque-style building housing the Art Museum of Estonia.
Enjoy the serene nature at the many parks or nearby Lahemaa National Park, perfect for hiking or simply escaping the city. The Tallinn Card offers free entry to many attractions and unlimited use of public transportation.
Nightlife in Tallinn caters to all tastes, with bars, clubs, and cultural events aplenty. A must-visit is the Telliskivi Creative City, a refurbished factory area turned cultural hub with unique shops, great food, and regular events.
Digital Nomad Community

Estonia was the first country to offer e-Residency, a government-issued digital identity that allows international entrepreneurs to start and manage an EU-based company online. This innovative approach attracts many digital nomads, fostering a vibrant, global community.
Meetups and networking events, such as those organized by Work in Estonia or Internations, are excellent ways to connect with other nomads and locals. Digital nomad Facebook groups also offer a platform to share tips and experiences.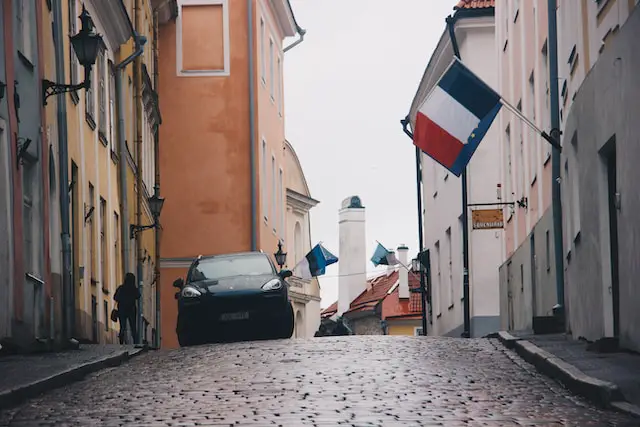 Weather

Estonia experiences four distinct seasons, each with its charm. Summers are mild, with temperatures around 20-30°C, perfect for exploring the city or taking a trip to the nearby islands. Winters can be cold, with temperatures often dropping below zero, but the snowy landscapes provide a different kind of beauty.
Public Transportation

Tallinn's public transport network is extensive and efficient, comprising buses, trams, trolleys, and trains. A contactless smartcard or mobile ticketing app enables seamless travel across these services. Alternatively, the city is highly walkable, and cycling is another popular option, especially in the warmer months.
Safety

Estonia, including Tallinn, is considered a safe country with low crime rates. However, like any city worldwide, it's still important to take regular safety precautions, especially when out late at night or in less crowded areas.
Healthcare

Estonia's healthcare system is well-regarded, with high-quality services and facilities. EU citizens can access these services using the European Health Insurance Card (EHIC). For non-EU citizens, it's recommended to have travel insurance covering health emergencies.
In conclusion, Tallinn is a city where history and future meet, offering a unique experience for digital nomads. From its digital-first approach to the enchanting old-world charm, Tallinn provides a fulfilling, productive environment for the digital-nomadic lifestyle.