Top Budget-Friendly Hotels in Amsterdam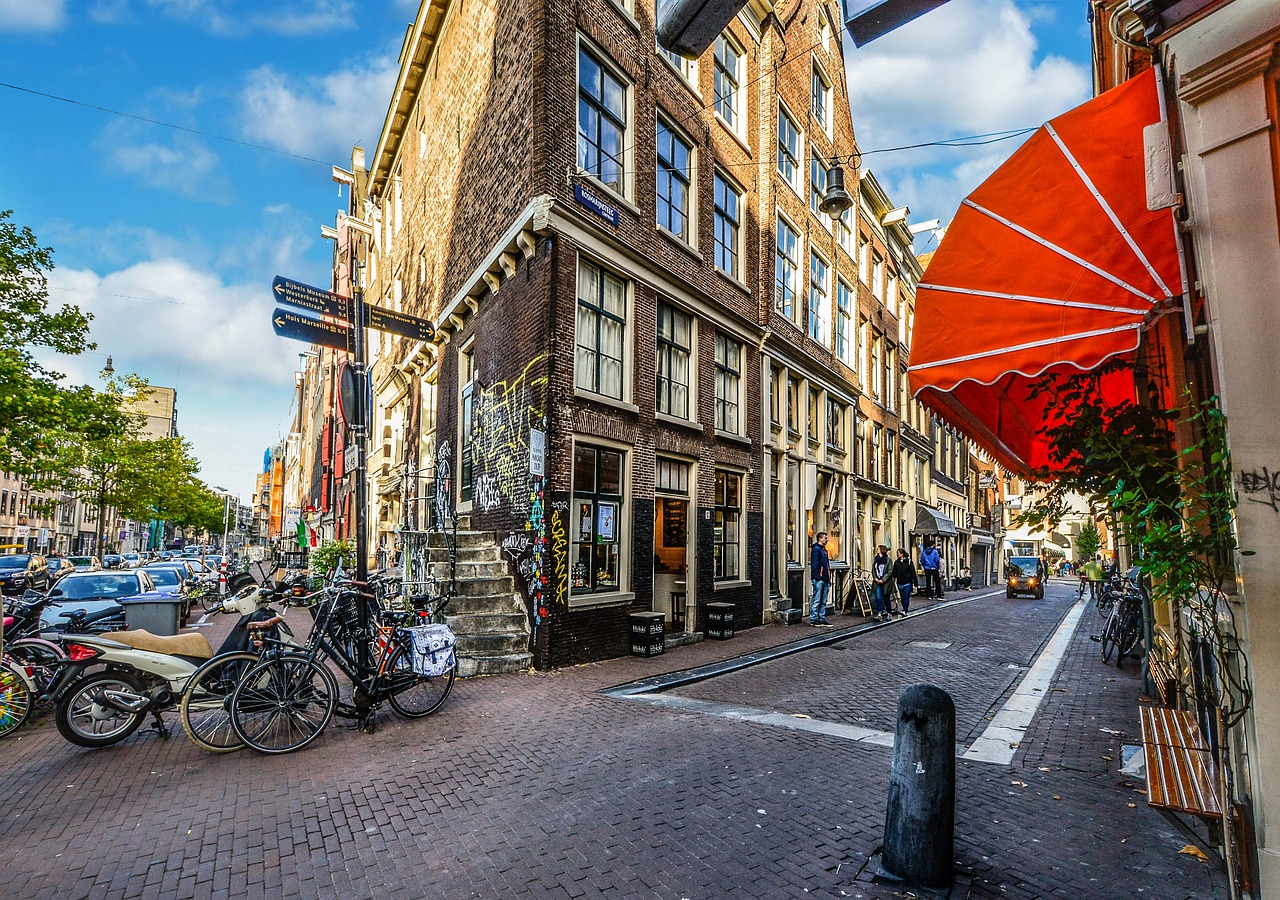 Amsterdam, the enchanting capital of the Netherlands, is a city renowned for its rich history, vibrant culture, and picturesque canals. The allure of Amsterdam attracts travelers from around the globe, leading to the misconception that staying in this bustling city must come with a hefty price tag. However, this couldn't be further from the truth. It is possible to experience the charm of Amsterdam without breaking the bank, thanks to a selection of budget-friendly hotels that offer comfort, character, and convenience. Here's a look at some of the top affordable accommodations in Amsterdam, perfect for the savvy traveler.
The Flying Pig Downtown
Nestled in the heart of Amsterdam, The Flying Pig Downtown is more than just a place to stay; it's an experience. This hostel, beloved by backpackers and solo travelers, is the epitome of Amsterdam's laid-back and friendly vibe. With dormitory beds and private rooms, it caters to a range of preferences. The communal areas encourage mingling and often become the starting point for lifelong friendships. A short walk from Central Station and with easy access to the Red Light District, this hostel is perfect for those looking to explore the city's most famous attractions without venturing far from their lodging.
Stayokay Amsterdam Vondelpark
Another gem for the budget-conscious traveler is Stayokay Amsterdam Vondelpark. It's located right on the edge of the city's largest park, offering a serene escape from the urban hustle. The hostel provides a variety of room options, from shared to private, all clean and modern. The on-site bar and café, along with the daily breakfast buffet, ensure that your basic needs are more than covered. Additionally, renting a bike from the front desk can have you cycling around Amsterdam like a local in no time.
Hotel ibis Amsterdam Centre
For those who prefer a more traditional hotel experience, Hotel ibis Amsterdam Centre is an excellent choice. It strikes a balance between cost and convenience, situated next to Amsterdam Central Station, which allows for easy transportation to and from the city's myriad of attractions. The rooms are compact yet comfortable, with all the essential amenities, including free Wi-Fi. The hotel also offers a 24-hour bar and snacks, perfect for late-night cravings after a day of exploring.
Hotel The Exchange
Fashion and design enthusiasts will adore Hotel The Exchange, where rooms are dressed like models by young fashion designers from the Amsterdam Fashion Institute. Each room is unique, offering an eclectic mix of high fashion and historical elements, a testament to the city's creative spirit. Centrally located on the Damrak, the hotel is within walking distance to Dam Square, the Royal Palace, and the Anne Frank House. Despite its fashionable décor, the prices remain accessible for those looking to stay somewhere distinctive and stylish.
ClinkNOORD Hostel
ClinkNOORD Hostel, located in the culturally vibrant Noord district, is a short free ferry ride away from Central Station. This converted 1920s laboratory now serves as a buzzing hub for travelers, providing an array of room types to suit various needs and budgets. The hostel features a bright and spacious atrium, a café, and a library. The ZincBAR also hosts live music, DJs, and performances, giving guests a taste of Amsterdam's contemporary culture without leaving the premises.
CityHub Amsterdam
CityHub Amsterdam offers a futuristic take on accommodation, with private sleeping units, city-wide portable Wi-Fi, and a mobile app that serves as your personal city guide. These hubs are snug, yet equipped with everything a tech-savvy traveler could need. Located in the Oud-West neighborhood, CityHub is surrounded by trendy cafes, boutiques, and the famous Foodhallen – an indoor food market that's a must-visit for foodies.
Meininger Hotel Amsterdam City West
Situated next to Sloterdijk train station, Meininger Hotel Amsterdam City West provides easy access to the heart of the city. It's a hybrid hotel that offers the friendly atmosphere of a hostel with the privacy of hotel amenities. With family suites, dorms, and private rooms, this hotel can accommodate all types of travelers. Additionally, the guest kitchen and game zone offer spots to relax and connect with fellow guests.
Hotel Not Hotel
Hotel Not Hotel is where staying the night becomes a memorable adventure. Each room is a work of art, from a secret bookcase that leads to a hidden room to a street-style caravan parked indoors. Located in the emerging Amsterdam-West district, this hotel is surrounded by local eateries and bars. It's a bit further from the city center, but with public transport easily accessible, the sights are just minutes away.
Ecomama Hotel
Eco-conscious travelers will appreciate Ecomama Hotel, which promotes sustainable tourism with features like natural stone heating and a green rooftop. Comfortable communal spaces, including a teepee tent and a cozy kitchen, provide a communal atmosphere where guests can prepare meals and share stories. Situated near the Waterlooplein market, Ecomama is within walking distance of the Rembrandt House Museum and the bustling Nieuwmarkt Square.
Generator Amsterdam
Generator Amsterdam is housed in a former zoological university building, offering an eclectic mix of shared and private rooms with views of the Oosterpark. It's a haven for social butterflies, with its on-site bar and café that transform into a lively lounge area at night. The cultural programming ranges from live DJs to comedy nights, making sure that there's always something happening.
Tips for Booking
When seeking budget-friendly hotels in Amsterdam, consider the following tips to get the best value for your money:
Book in Advance: Amsterdam is a popular destination year-round. Booking your accommodation several months in advance can secure better rates.
Travel Off-Peak: Consider traveling during the shoulder seasons — spring and autumn — when the crowds are thinner, and the rates are lower.
Explore Package Deals: Sometimes, booking your flight and hotel together can save you money.
Use Public Transport: Staying a bit further from the city center can often mean more affordable prices, and Amsterdam's excellent public transport system makes commuting easy.
Read Reviews: Look at recent guest reviews on multiple platforms to ensure the quality of the budget accommodation you're considering.
Amsterdam's reputation as an expensive destination can be intimidating for budget travelers, but it offers a variety of accommodations that are both affordable and delightful. From eco-friendly hostels to design-driven hotels, there is something to meet the needs of every traveler without compromising on experience or location. With a little planning and flexibility, you can find the perfect place to rest your head after a day of indulging in the sights and sounds of this captivating city. Whether you're a solo adventurer, a couple on a romantic getaway, or a family on holiday, Amsterdam's top budget-friendly hotels await to welcome you with open arms and a promise of an unforgettable stay.
Amsterdam is a city that proves you don't need to splurge to enjoy its beauty and culture. With the rise of budget-friendly hotels, it's more accessible than ever. However, when you're looking to stretch your euros, there are more strategies than just choosing the right hotel. Let's explore a few more ways to save without sacrificing the quality of your Amsterdam adventure.
The Student Hotel Amsterdam West
Innovation and affordability go hand-in-hand at The Student Hotel Amsterdam West. As its name suggests, this hotel caters to students, but it's also open to travelers looking for a budget-friendly, vibrant place to stay. With its mix of hotel rooms, study areas, and communal spaces, guests can enjoy the energy of a campus setting. The hotel's rental bikes make it easy to zip around the city, and the metro station is just a stone's throw away.
WOW Amsterdam
WOW Amsterdam is a hostel that doubles as an artist residency, offering a unique stay surrounded by contemporary art. The accommodations range from dorms to private rooms, each with a splash of artistic flair. Located in the up-and-coming Bos en Lommer district, it's an ideal choice for those looking to explore beyond the tourist hotspots. The hostel also hosts regular art exhibitions, workshops, and cultural events, giving guests a deep dive into the local art scene.
Hostelle – Female Only Hostel
For solo female travelers or groups of women, Hostelle offers a safe, female-only environment. Decorated with a cozy, home-like feel, this hostel provides dormitory-style accommodations, ensuring privacy and comfort. It's located on the outskirts of Amsterdam, in the Bijlmer area, known for its multicultural vibe and vibrant food scene.
Travel Hacks for Amsterdam
In addition to choosing the right place to stay, here are some travel hacks that can help you make the most of your trip:
Get an I Amsterdam City Card: This card offers free entry to many of the city's top attractions, unlimited use of the GVB public transport system, and discounts at restaurants and concerts.
Eat Like a Local: Try local eateries away from the main tourist areas. Neighborhoods like De Pijp or Jordaan have a range of affordable and authentic dining options.
Free Walking Tours: One of the best ways to see Amsterdam is on foot. There are several organizations that offer free walking tours daily, which provide a great introduction to the city.
Visit Free Attractions: Amsterdam has plenty of free attractions, including the Amsterdamse Bos (a large park that's three times the size of Central Park), the Bloemenmarkt (the floating flower market), and the National Monument in Dam Square.
While Amsterdam may have a reputation for being pricey, the city's array of budget-friendly hotels and travel hacks make it an accessible destination for travelers on any budget. By choosing the right accommodation and taking advantage of cost-saving strategies, you can enjoy all the experiences that Amsterdam has to offer, from its historical treasures to its modern-day charms.
Remember to check out the local neighborhoods, where the real pulse of the city beats away from the tourist trail. And don't forget that some of the best experiences in Amsterdam are completely free, like wandering along the canals, exploring the vibrant street markets, or simply watching the world go by from one of the city's many cozy cafés.
Ultimately, Amsterdam is a city that's best enjoyed at a leisurely pace, and by saving on your accommodation, you'll be able to take your time and savor every moment. Whether you're taking in the art at the Van Gogh Museum, browsing the boutiques in the Nine Streets district, or enjoying a fresh stroopwafel at a local market, Amsterdam is a city that knows how to charm visitors of all ages and budgets. So pack your bags, book your budget-friendly hotel, and get ready to discover all the wonders that Amsterdam has in store.