Chicago Weekend Itinerary User Guide
Chicago, the Windy City, is a vibrant metropolis with a rich history, stunning architecture, and a diverse culinary scene. With so much to see and do, planning a weekend trip may seem overwhelming. This comprehensive guide will help you create the perfect Chicago weekend itinerary, ensuring you experience the best the city has to offer.
Day 1: Arrival and Downtown Exploration
Arrival and Transportation

Upon arrival at O'Hare International Airport (ORD) or Midway International Airport (MDW), you can choose from several transportation options to reach downtown Chicago, including taxis, rideshare services, or public transportation via the CTA Blue Line (O'Hare) or the Orange Line (Midway). The journey to downtown takes approximately 45 minutes by train.
Check-In and Accommodations

Chicago offers a wide range of accommodations to suit every budget and preference. Popular neighborhoods for lodging include The Loop, River North, and Magnificent Mile. These areas are centrally located, providing easy access to major attractions and public transportation.
Lunch at Portillo's

Kick off your Chicago culinary experience with a visit to Portillo's, a local institution known for its hot dogs, Italian beef sandwiches, and cake shakes. Founded in 1963, Portillo's is a must-try for any first-time visitor.
Millennium Park and The Bean

After lunch, head to Millennium Park, a 24.5-acre urban park in the heart of the city. Here, you'll find the iconic Cloud Gate sculpture, affectionately known as "The Bean." Snap a photo of your reflection in this unique artwork and explore the park's other attractions, such as the Crown Fountain and Lurie Garden.
Art Institute of Chicago

Next, make your way to the Art Institute of Chicago, one of the oldest and largest art museums in the United States. The museum's extensive collection includes works by renowned artists such as Vincent van Gogh, Grant Wood, and Georgia O'Keeffe. Allocate at least two hours to explore the museum's galleries.
Willis Tower Skydeck

As the evening approaches, head to the Willis Tower Skydeck for breathtaking views of the city. Standing 1,353 feet above the ground, the Skydeck offers a panoramic view of Chicago's skyline and, on a clear day, visibility of up to four states. Step out onto The Ledge, a glass balcony extending four feet from the building, for a thrilling experience.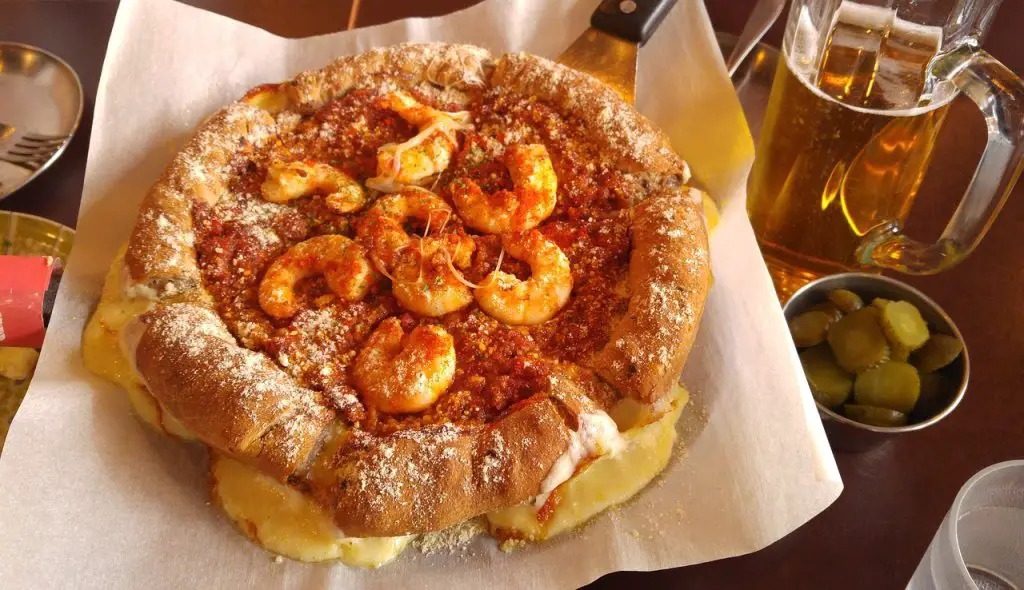 Dinner at Giordano's

No visit to Chicago is complete without trying the city's famous deep-dish pizza. Giordano's, a local favorite since 1974, serves up mouthwatering stuffed pizzas loaded with cheese, sauce, and toppings. Be prepared for a wait, as these delicious pies take about 45 minutes to bake.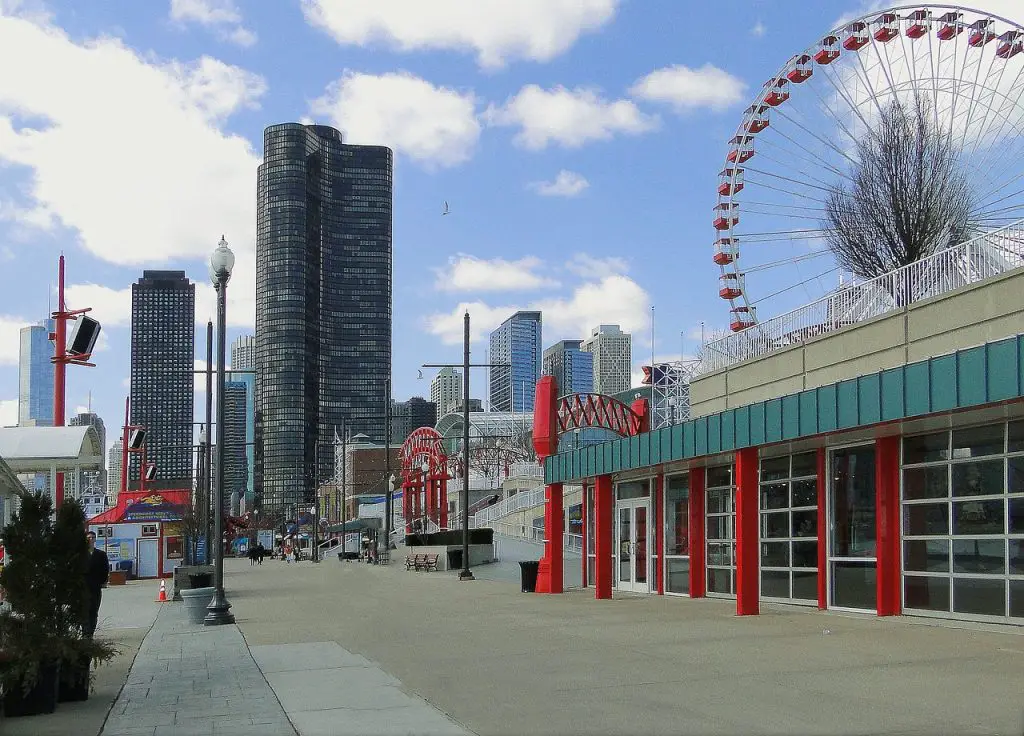 Day 2: Museums, Navy Pier, and River Cruise
Breakfast at Wildberry Pancakes and Café

Start your day with breakfast at Wildberry Pancakes and Café, located near Millennium Park. Their extensive menu features a wide variety of pancakes, waffles, omelets, and more. Be sure to arrive early, as the café is popular with both locals and tourists.
Museum Campus

After breakfast, head to the Museum Campus, a 57-acre park along Lake Michigan that houses three of Chicago's top museums: the Adler Planetarium, the Shedd Aquarium, and the Field Museum of Natural History. Depending on your interests, choose one or two museums to visit. Allocate 2-3 hours for each museum to ensure you have ample time to explore their collections and exhibits.
Lunch at Manny's Cafeteria and Delicatessen
For a classic Chicago lunch experience, head to Manny's Cafeteria and Delicatessen, a beloved institution since 1942. This cafeteria-style eatery is known for its piled-high corned beef and pastrami sandwiches, matzo ball soup, and other Jewish deli favorites. Manny's is popular among locals, politicians, and celebrities alike, so be prepared for a lively atmosphere.
Navy Pier

After lunch, make your way to Navy Pier, a 3,300-foot-long pier on the shoreline of Lake Michigan. This popular destination offers a variety of attractions, including the Centennial Wheel, the Chicago Children's Museum, the Crystal Gardens, and the Navy Pier IMAX Theatre. Take a leisurely stroll along the pier, grab an ice cream, and enjoy the views of the city and lake.
Architectural River Cruise

One of the highlights of any trip to Chicago is an architectural river cruise. Embark on a 90-minute guided tour that showcases the city's stunning architecture and rich history. The cruise provides a unique perspective of Chicago's iconic buildings, such as the Tribune Tower, Marina City, and the Wrigley Building. Be sure to book your tickets in advance, as these tours are in high demand.
Dinner at Girl & the Goat

End your day with a memorable dinner at Girl & the Goat, a critically acclaimed restaurant by Top Chef winner Stephanie Izard. This West Loop hotspot offers a creative, family-style menu with dishes that showcase bold flavors and seasonal ingredients. Reservations are highly recommended, as the restaurant is frequently booked weeks in advance.
Day 3: Exploring Chicago's Neighborhoods and Farewell
Breakfast at Lou Mitchell's

Begin your final day in Chicago with breakfast at Lou Mitchell's, a legendary diner that has been serving up hearty meals since 1923. Known for its generous portions, fresh ingredients, and complimentary donut holes, Lou Mitchell's is the perfect spot to fuel up for a day of exploration.
Lincoln Park and Lincoln Park Zoo

After breakfast, visit the beautiful Lincoln Park neighborhood, home to the Lincoln Park Zoo, the Chicago History Museum, and the Peggy Notebaert Nature Museum. Admission to the Lincoln Park Zoo is free, and it's a great place to see a variety of animals, including lions, gorillas, and penguins.
Wicker Park and Bucktown

Next, explore the trendy neighborhoods of Wicker Park and Bucktown, known for their eclectic mix of boutiques, art galleries, and hip eateries. Wander along Milwaukee Avenue, Damen Avenue, and North Avenue, taking in the vibrant street art and popping into local shops.
Lunch at Big Star

For lunch, stop by Big Star, a popular Wicker Park taqueria and honky-tonk bar. Enjoy their delicious tacos, guacamole, and elote, paired with a refreshing margarita or cold beer. The lively atmosphere and outdoor patio make this a perfect midday break.
Farewell and Departure

After lunch, it's time to say goodbye to Chicago and head back to the airport for your departure. Depending on the time of your flight, you may be able to squeeze in one last attraction or simply take a leisurely stroll along the Chicago Riverwalk before heading home.
Conclusion
This ultimate Chicago weekend itinerary is designed to help you make the most of your visit to the Windy City, showcasing a blend of popular attractions, local gems, and unforgettable culinary experiences. By following this guide, you'll experience the best that Chicago has to offer, leaving you with memories to last a lifetime.