How to Use the Wanderlog App to Plan your Next Trip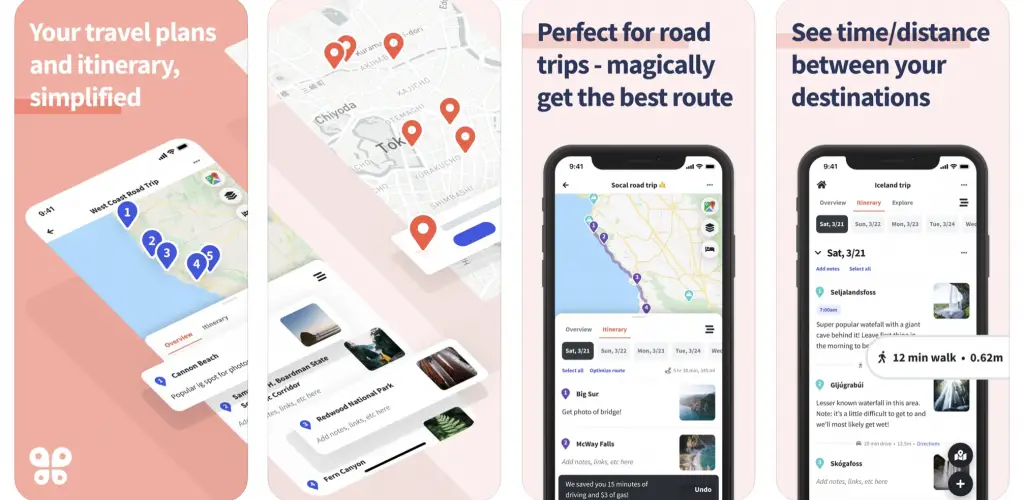 In an age where technology is making traveling easier and more accessible, one app stands out for its unique approach to trip planning: Wanderlog. A free travel planner and itinerary builder, Wanderlog is the perfect tool to plan, organize, and manage your trips. Whether it's a weekend getaway, a week-long road trip, or a month-long adventure abroad, this app is designed to make the process hassle-free and enjoyable. Below is a detailed walkthrough on how to use the Wanderlog app to plan your next trip.
Sign Up and Set Up
The first step in using Wanderlog is to download the app from either Google Play Store or Apple App Store. After installing it, create an account using your Google or Apple account, or you can opt for the traditional email signup.
Once you've signed up and logged in, you're ready to start your first trip plan. The app welcomes you with a clean and intuitive interface. Tap on the "Start a New Trip" button, then fill in the details such as the name of your trip, start and end dates, and the destination(s).
Creating Your Itinerary
After setting up the initial trip details, you can start creating your itinerary. Wanderlog provides a range of options for this. For instance, you can manually input your plans by tapping on the "Add Place" or "Add Day Plan" buttons and filling in the necessary details.
Alternatively, you can use the built-in search feature to find places of interest, restaurants, hotels, and other attractions. Once you find a place that interests you, tap on it, and you'll see an option to add it to your plan.
Map Integration
One of the standout features of Wanderlog is its integration with Google Maps. This means that you can see all your places plotted on a map, which can be incredibly helpful when planning a route or figuring out the logistics of travel.
For instance, if you're planning a road trip, you can add all the places you wish to stop at along the way, and Wanderlog will automatically optimize the best route for you. The app also allows you to manually adjust the order of places in case you want to customize your route.
Organizing Your Plans
Once you've added all the places and activities to your itinerary, it's time to organize them. Wanderlog makes it easy to categorize your plans by day, place, or activity type. This way, you can have a clear overview of what your trip will look like.
You can also set reminders for certain activities, add notes for each day or activity, and even attach photos or links to further enrich your itinerary.
Collaborative Planning
A unique feature of Wanderlog is the ability to collaborate with others on your travel plans. You can invite your travel companions to view and edit your itinerary by sending them a link or inviting them via email. This makes it easy to plan trips as a group, ensuring everyone's interests are taken into account.
Offline Access
Wanderlog understands the unpredictability of travel, which is why it offers an offline mode. You can download your entire itinerary, including maps, for offline use. This can come in handy when traveling in areas with spotty internet coverage.
Exporting and Sharing
Once you're satisfied with your itinerary, you can choose to share it with others or export it in various formats. For example, you can generate a PDF, print it, or share it as a web page.
Moreover, Wanderlog integrates with Google Calendar and other similar apps. This means that you can export your itinerary to your preferred calendar app to have all your plans synced with your regular schedule.
Accommodation and Flight Management
To make trip planning even more streamlined, Wanderlog allows you to manage your flight details and accommodation bookings. You can add your flight details manually or forward your confirmation emails to a specific email address that Wanderlog provides. The app will automatically extract all the necessary information and add it to your itinerary. This feature works similarly for accommodation bookings.
The app then seamlessly integrates these details into your travel plan. This includes information such as flight numbers, departure and arrival times, gate numbers (if available), hotel check-in, and check-out times, addresses, and more.
In-App Suggestions
One fascinating feature that Wanderlog offers is its in-app suggestions. As you plan your trip, the app will provide recommendations for popular attractions, eateries, and activities based on the destination and your selected interests. This feature can be incredibly helpful if you're visiting a location for the first time and need some guidance on what to explore.
Document Storage
Travel often involves handling a variety of documents. With Wanderlog, you can store all your important documents, such as your passport, visas, or driver's license, in one secure place. The app offers a dedicated space where you can upload scanned copies or photos of your documents, ensuring that they're always within easy reach.
Customizing Your Travel Plan
Wanderlog provides a range of options to customize your travel plan. You can adjust the itinerary layout, choose from several color themes, and even change the app's icon on your phone. These features might seem small, but they can go a long way in enhancing your trip planning experience.
Personalized Guidebook
After you've added all the places and activities to your itinerary, Wanderlog automatically creates a personalized guidebook for your trip. This guidebook includes details about each place, such as the address, opening hours, and user ratings. You can access this guidebook anytime during your trip, making it easier for you to navigate your destination.
In conclusion, Wanderlog is a comprehensive, user-friendly travel planning app that brings efficiency and enjoyment to the trip planning process. Its unique features such as itinerary creation, map integration, collaborative planning, offline access, flight and accommodation management, in-app suggestions, document storage, and personalized guidebook creation, make it an invaluable tool for any traveler.
Whether you're a casual traveler planning a short vacation or a seasoned adventurer mapping out a multi-destination trip, Wanderlog offers a plethora of features that can enhance your trip planning experience. So, as you gear up for your next adventure, consider giving Wanderlog a try and see how it can transform your travel planning journey.