How does Rome2rio work?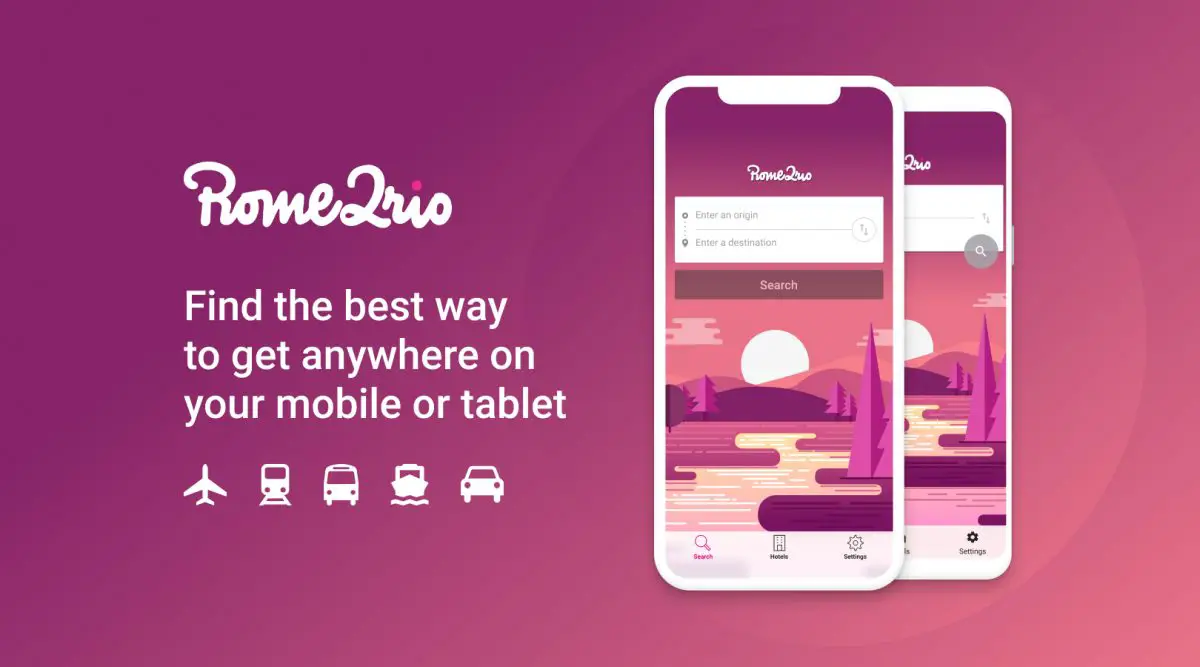 Rome2rio is an innovative online travel planning platform that helps users discover the most efficient and cost-effective way to travel between destinations. By providing a comprehensive range of travel options, including flights, trains, buses, ferries, and driving routes, Rome2rio empowers travelers to make informed decisions and streamline their trip planning process. In this guide, we will delve into how Rome2rio works, explore its features, and discuss how to use the platform to plan your next journey.
Understanding the Rome2rio Platform

Rome2rio is a multimodal travel search engine that aggregates information from various transport providers, allowing users to compare and choose the best travel options for their needs. By entering a starting point and destination, Rome2rio presents an array of routes and transport modes, complete with estimated travel times, prices, and booking options. The platform also offers a user-friendly interface, displaying results in a clear and concise manner, with helpful visual aids such as maps and transport icons.
Planning Your Journey with Rome2rio

To begin planning your trip with Rome2rio, follow these simple steps:
a. Enter your starting point and destination: On the Rome2rio homepage, input your desired point of origin and destination in the search fields. You can enter specific addresses, landmarks, or general locations, such as city names.
b. Select your travel dates: Choose your desired departure and return dates (if applicable) using the calendar feature. This will help Rome2rio provide more accurate pricing and availability information.
c. Begin your search: Click the "Search" button to initiate your query. Rome2rio will then generate a list of available travel options, organized by mode of transport and overall travel time.
Navigating Rome2rio's Search Results

Rome2rio's search results are designed to help you quickly and easily evaluate your travel options. The platform presents results in several ways, including:
a. Overview Map: This map displays your starting point, destination, and various routes between the two locations. Each route is color-coded according to the mode of transport and features an estimated travel time and price range.
b. Route Cards: Below the map, you will find a series of "Route Cards" that provide more detailed information about each travel option. These cards include:
Transport mode icons: These icons represent the various modes of transport involved in the journey, such as planes, trains, buses, and ferries.

Estimated travel time: This figure represents the total travel time for the specific route, including any layovers or transfers.

Estimated price range: This range reflects the approximate cost of the journey, based on available data from transport providers.

Booking options: If available, Rome2rio will display direct booking options or links to third-party booking websites.

c. Route Details: By clicking on a Route Card, you can access more in-depth information about the journey, such as:
Step-by-step itinerary: This detailed breakdown includes departure and arrival times, transfer points, and any layovers or waiting times.

Transport provider information: This section provides information about the companies operating each leg of the journey, including their names and contact details.

Additional booking options: If applicable, Rome2rio will display alternative booking options or links to transport provider websites.

Booking Your Travel with Rome2rio

While Rome2rio primarily serves as a search engine and planning tool, it also offers booking functionality for certain transport providers and routes.
When direct booking is available, you can complete your reservation through the Rome2rio platform by entering your payment information and confirming your booking details.
In other cases, Rome2rio may redirect you to a third-party booking website or transport provider's website to complete your reservation. It is essential to review the terms and conditions, cancellation policies, and any additional fees associated with your booking before finalizing your reservation.
Utilizing Additional Rome2rio Features

In addition to its core search and booking functionalities, Rome2rio offers several additional features that can enhance your trip planning experience. Some of these features include:
a. Multi-stop Itineraries: If you're planning a complex journey with multiple stops, Rome2rio can help you optimize your route and identify the most efficient mode of transport for each leg of your trip. Simply click the "+" button on the search bar to add additional destinations to your itinerary.
b. Local Transportation Options: Rome2rio also provides information about local transportation options at your destination, such as public transit, taxis, and bike-sharing services. This information can help you navigate your destination more efficiently and make informed decisions about your transportation choices.
c. Accommodation Suggestions: Rome2rio partners with various accommodation providers, such as Booking.com, to offer suggestions for hotels, hostels, and vacation rentals near your destination. By clicking on the "Accommodation" tab, you can view a list of available options, complete with prices, ratings, and booking links.
d. Currency Conversion: Rome2rio automatically detects your location and displays prices in your local currency. However, you can also manually change the currency using the dropdown menu located at the top-right corner of the website.
e. Language Selection: Rome2rio is available in multiple languages, making it accessible to users worldwide. You can change the language by selecting your preferred option from the dropdown menu at the top-right corner of the website.
Tips for Maximizing Your Rome2rio Experience

To make the most of Rome2rio's features and capabilities, consider the following tips:
a. Plan in Advance: Rome2rio's search results and pricing information are most accurate when you search well in advance of your travel dates. This can also help you secure the best deals and availability for your desired transport options.
b. Be Flexible with Travel Dates: If your travel dates are flexible, you may be able to find more affordable or convenient travel options by adjusting your departure and return dates. Rome2rio's calendar feature can help you quickly identify the best dates for your journey.
c. Compare Multiple Transport Modes: Rome2rio's multimodal search functionality allows you to compare various transport modes in terms of cost, travel time, and convenience. By carefully evaluating your options, you can make the best decision for your specific needs and preferences.
d. Verify Information with Transport Providers: While Rome2rio strives to provide accurate and up-to-date information, it's always a good idea to double-check details such as schedules, prices, and booking terms directly with transport providers.
Conclusion
Rome2rio is a powerful and user-friendly travel planning platform that simplifies the process of discovering, comparing, and booking transportation options between destinations. With its comprehensive search capabilities, intuitive interface, and additional features, Rome2rio can help you save time and money while planning your next journey. By understanding how Rome2rio works and leveraging its features, you can make more informed travel decisions and enjoy a smoother, more enjoyable trip planning experience.